Supportive Friends
Petco Foundation

The Petco Foundation has served as a voice for companion animals across the country since 1999. Each year, they help animal-welfare organizations find lifelong, loving homes for millions of orphaned pets, as well as fund spay and neuter efforts, animal assisted therapy programs and humane education.
We are proud to be an approved Charitable Partner of the PETCO Foundation and are deeply grateful for their support.
Chris Boileau
Bio - TGIE Trainer
Theology Teacher at Divine Child High School for five years; total years teaching is 19. My educational background is in Theology and Pastoral Ministry with degrees in both from Sacred Heart Major Seminary and Saint Xavier University. In addition to teaching I have worked as a Professional Dog Groomer and Veterinary Technician. My passion for dogs began when I was a kid getting my first dog when I was 7 years old-a Toy Manchester named "Scruffy." I started training and showing dogs as a teenager in 4-H and then later in AKC Shows.(American Kennel Club)
I have owned, trained, and shown many dogs of different breeds over the years but have a special place in my heart for Toys. I had Miniature Pinschers and served as President and the Obedience Chair for the Motor City Miniature Pinscher Club for many years, earning multiple titles in Obedience and Agility. It was with this breed that I became involved with both Pet Therapy and rescue.
Pet Therapy is a powerful therapeutic, calming, and rehabilitating experience for everyone involved. My dogs and I have partnered with Henry Ford Hospital in Wyandotte and in several local nursing homes. For the past several years however, the focus of my work in Pet Therapy has been in my classroom and the schools where I teach. This has led to a dog training club for students and staff at DC called K9's For Care. Students learn how to train and care for their dog and prepare for the AKC Canine Good Citizen test. The hope is for them to then be able to take their dogs out in the community as Therapy Dogs.
I've been an AKC Canine Good Citizen Evaluator for six years and Pet Therapy and rescue work are more common for me now than the show ring. I still groom, but only a few small dogs of a select clientele. These days I share my life with: a rescue Rat Terrier named Hope who was raised in my classroom as a school Therapy Dog, a Chihuahua named Major, a rescue Chihuahua mix named Rollo, and a retired racing Greyhound and TGIE Graduate named Josh. He came on board as DC's second Therapy Dog and is Rollo's new best buddy and big brother.
Dogs aren't my whole life but they have certainly made my life whole.
Care Center Hospital for Animals
For over five years Dr. Lanford and Dr. Knirk has supported the prison program and assured the good health of our greyhounds. They are located conveniently close to the prison at 657 East Chicago Road. We acknowledge and thank them and their entire staff for all they do and for their continued support.
McAfee Animal Hosptial
The McAfee Animal Hospital is located in Valparaiso, Indiana. Dr. Larry came to Lakeland to provide training and support for the program and the inmate trainers.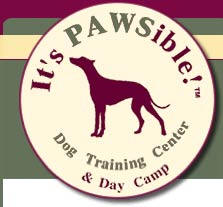 It's PAWSible Dog Training Center in Westhampton MA. is credited for our well trained and obedient TGIE graduates. We are extremely grateful to Wayne and Beth Parks for their contribution and support.
As a seasoned rescuer and trainer of retired (and abused) greyhounds, Beth learned long ago the power of positive reinforcement, and developed gentle and effective methods to teach specific behaviors. As a Certified Professional Dog Trainer and her familiarity with Greyhounds, we believe we have found the perfect partner to teach and advise our dog handlers. The results have been outstanding!
We encourage you to visit their website and checkout their Five Week Dog Obedience Course on DVD. We highly recommend it…..for all breeds.


Aid 4 Greys
In over 8 years in business we have given back $171,000 greyhounds rescue group across the country, in money and merchandise. $62,000 of that amount is the money that rescue groups have made their organizations by selling our merchandise.
Our volunteers make top-quality, yet affordable collars and toys for your pets, including the world famous "Mother Bunny" Bunnies, and our beautiful AnyWear Martingale and Tag Collars. For those dogs who use a harness, our beautiful tag collars can provide that special designer touch, available in all of the gorgeous fabrics on the collar pages.
We suggest you try the links above because the dogs love those bunnies and the collars ar beautiful. A great way to get something wonderful for your grey and help the cause at the same time.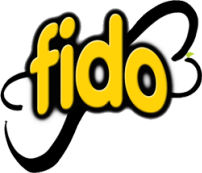 Fido Inc
Fido Inc. is committed to providing the best quality merchandise at the best price. Fido products are guaranteed free from manufacturing defects with 100% dog and customer satisfaction.
They make a wide variety of eatable chews, toys to play with, and dental sticks. Click the logo to find out more about there line of products and where to purchase them . Their slogan is "We Make Dogs Smile".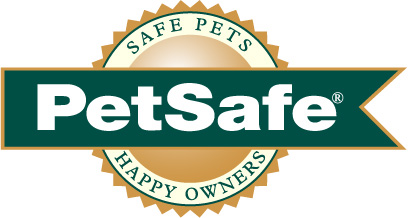 Based on the acronym T.H.E. W.I.L.L., our core values shine through in every product, every employee, and every day. We are champions of inspired creativity no matter how many ideas we have to try to find that one brilliant gem. We believe in honesty and that means putting long-term safety and happiness far ahead of short-term profit. Our environment always reflects complete openness, equality, and teamwork.